I've shown you the
city
, and the
parks
, and the
conference
, but I haven't talked much about the science that went on at the conference.
It was really pretty exciting, being with scientists from all over the world who are trying to understand the rapid changes occurring in the Arctic and Antarctic. Changes like sea ice volume, which is decreasing rapidly along with sea ice extent: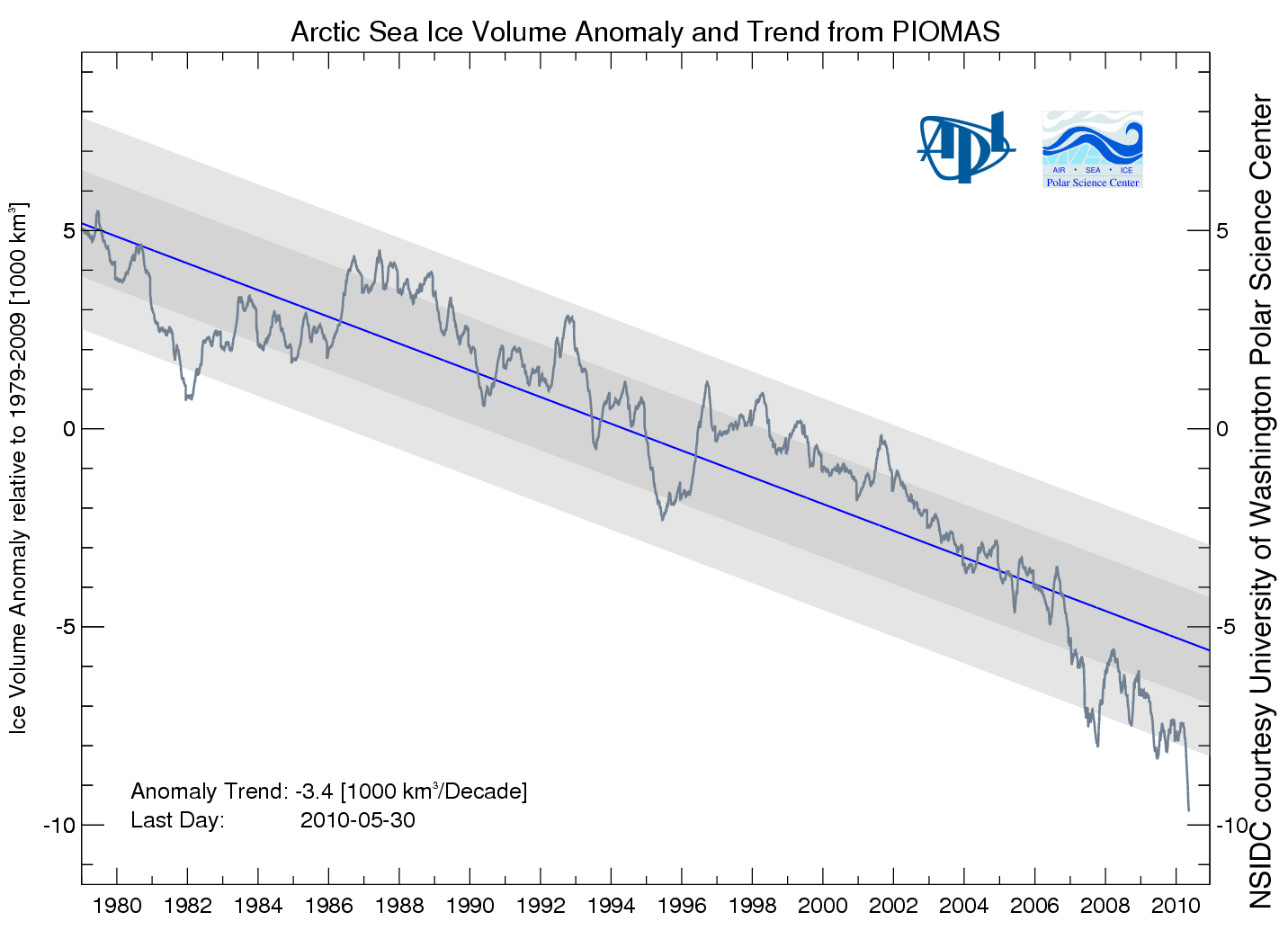 One
really interesting talk
I went to suggested that ice volume is actually decreasing much faster than satellites suggest- because the satellites can really only "see" the top layer of ice. But the ice underneath that has been getting thinner and thinner. Researchers who have gone up to the Arctic in ice breakers have noted that in regions that used to be "unbreakable", they are now plowing through with ease.
There's also some real concern that we'll break the record for sea ice loss this summer as well. Currently, the lowest sea ice extent value occurred in 2007. Right now, we're below the amount of sea ice where we were at this same time in the 2007 season (and way below the 1979-2000 average level):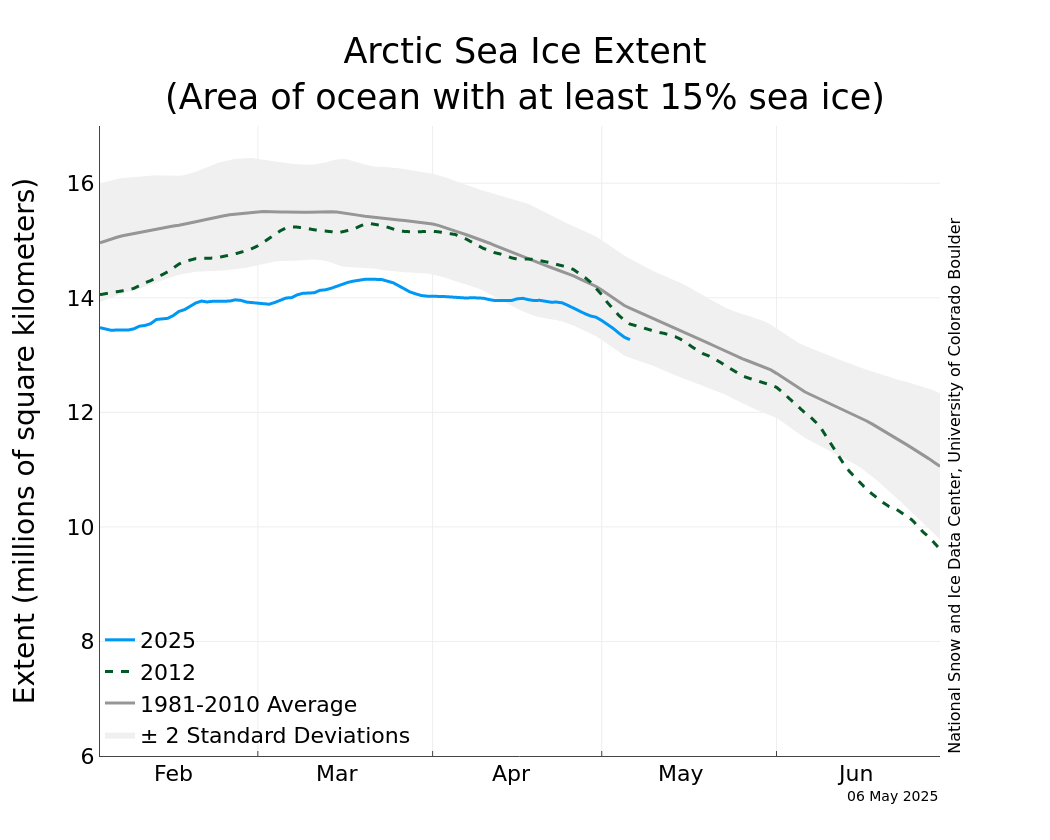 So maybe some of the public thinks: so what? Why do we care if there is no ice in the Arctic?
Well, besides for maybe feeling bad for polar bears, there was a lot of discussion at this conference on how loss of sea ice can drive changes in weather patterns... in the mid-latitudes. In other words, you lose sea ice, you change how much rain and snow you get where the majority of the world's population lives. Perhaps more importantly, as you melt ice from glaciers, like in Greenland, the sea level rises- and even a small sea level rise can have a dramatic influence on coastal areas. Not to mention impacts on ocean circulation, ecological systems, methane emissions, and local populations of Northern people.
The idea is that, if you change something major, like melting sea ice, even far away from you, it ends up having global effects. It may be easier to ignore now than
birds covered in oil
, but in my opinion it's no different. Both are caused by our dependence on oil, and both will have dramatic impacts on all of us.
I don't mean to be sensationalist. I don't think the world is going to end because of this any time soon. And I certainly still drive my car all the way to D.C. at least 2 times a week (though I try to use public transportation on the other days). I travel on planes frequently. I'm still very dependent on fossil fuels. But we need to acknowledge that this is a big problem, and we need to demand policy changes from our government to address it. We need to accept that maybe paying much more for gas, or non-local food products, or other commodities highly dependent on oil, is worth it.
This sea ice problem- it's not something that is just going to be a problem 50 years from now- we're talking complete loss of sea ice in summertime as soon as 2013-2020 (one estimate I heard at the conference). Climate change is happening now. It's
real
. And we are
causing
it. And it's frustrating to no end, particularly given the thousands of pieces of evidence in front of us, that some people want to take the chance that we're not.